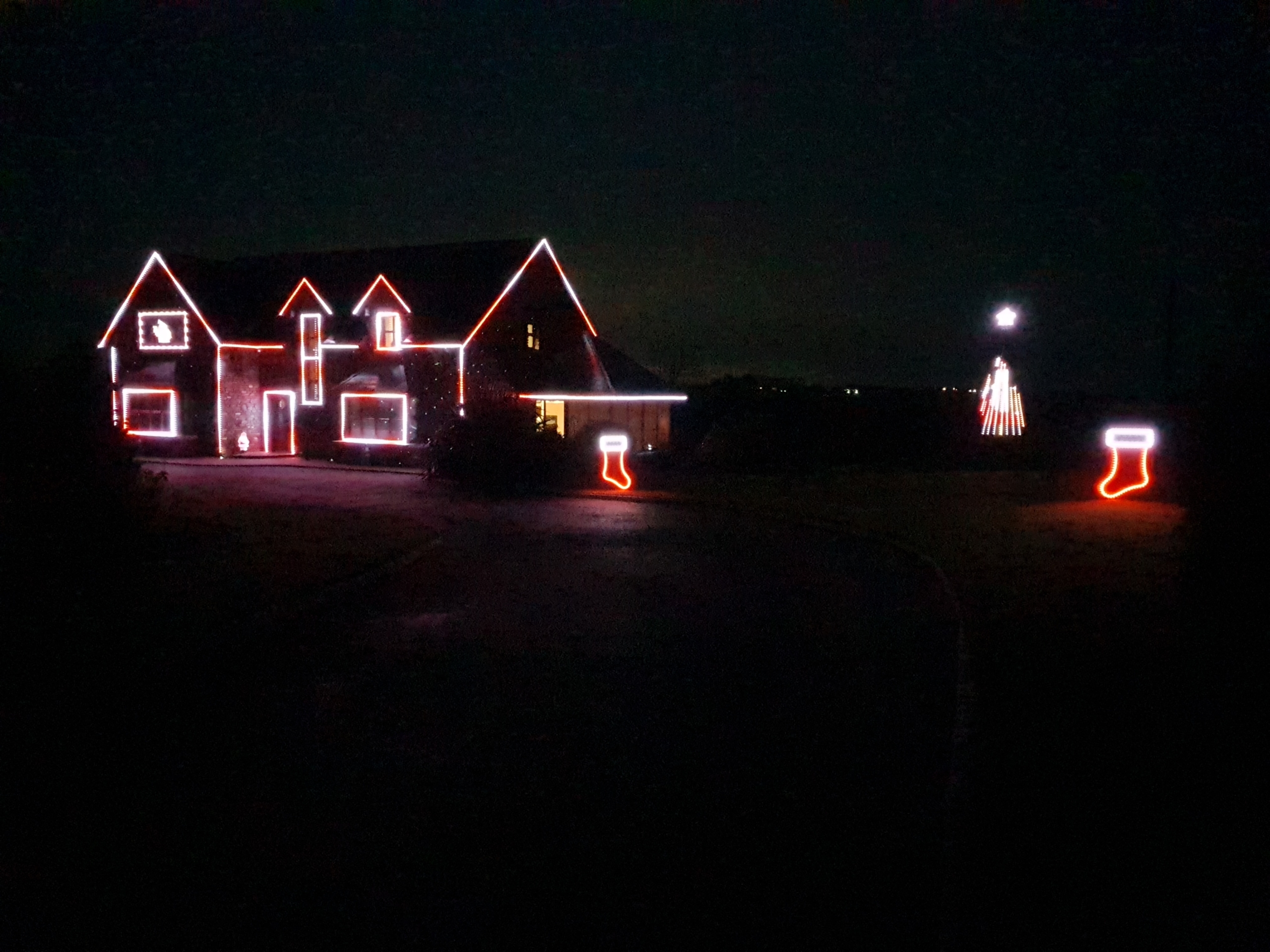 This December, Crowleys DFK will take part in a unique campaign in aid of our Charity Partner LauraLynn, Ireland's Children's Hospice. In keeping with the festive spirit of the season, our COO and Financial Advisory Partner Colette Nagle and our ICT Manager Justin Nagle have created a Christmas Light Display, "Casa Christmas", at their home.
From the 1st of December until the 6th of January, the vibrant Casa Christmas light display will run every morning and evening. Visitors will be encouraged to make donations to LauraLynn using the collection box stationed at Casa Christmas, or via the QR code that will allow people to make a digital donation. All proceeds raised during the campaign will go to LauraLynn.
The Casa Christmas creation process has been a true labour of love, taking about four full days to build and a hundred hours to program, as well as a few days to build new props and fixtures. The displays are made up of 7398 pixels (bulbs), and while 4096 of these have been pre-built into two LED panels, the remaining 3302 pixels come in strings of one hundred which have been cut and joined as needed to build the display.
Justin commented,
"As a trained electrician I naturally love creating a Christmas Light Display each year. Although it takes time, it's so rewarding to see the Christmas cheer it brings. This year is even more special as we hope to raise some much-needed funds for LauraLynn."
With the festive season upon us, Christmas Gifting to LauraLynn will take place again this year. For the second consecutive year, each of our 100 employees and 10 partners have given up part of their Firm Christmas Hamper in lieu of a monetary donation to LauraLynn.  This combined donation will help LauraLynn gift each family with a Christmas Experience from a beautiful Advent Box that is interactive and brings daily excitement in the run up to the big day.
Additionally, on the 11th of December, 15 volunteers from Crowleys DFK will help out with LauraLynn's first live event after almost 2 years.  Volunteers will assist with the running of Ray D'arcy's Half & 5K in Phoenix Park, including stewarding around the event site and car parks, manning water stations, staffing the main registration area, giving out goodie bags and refreshments, and the clean up afterwards.
The Casa Christmas campaign, along with the additional Christmas Gifting and Volunteering, caps off another wonderful year of our Partnership with LauraLynn which has enabled us to highlight the magnificent work they do and raise much needed funds for the organisation.
Claire Shiels, Corporate Fundraiser at LauraLynn commented,
"Our corporate partner Crowleys DFK are a creative bunch when it comes to fundraising. With Casa Christmas they continue to pull out all the stops. Everyone that visits this beautiful piece of Christmas magic will get a much needed lift this December. A big Thank You to Colette and Justin Nagle, and all the team at Crowleys DFK – for your thoughtful ideas and initiatives. We are lucky and proud to be working with you, and so grateful on behalf of the children and families in our care."
If you would like to visit Casa Christmas or to make a donation, please visit our iDonate page to find out more information.
https://www.crowleysdfk.ie/wp-content/uploads/Casa-Christmas-Light-Display.png
679
679
Alison Bourke
https://www.crowleysdfk.ie/wp-content/uploads/crowleysdf-chartered-accountants-1.png
Alison Bourke
2021-12-01 14:12:43
2023-06-29 09:54:40
Christmas Light Display in aid of LauraLynn