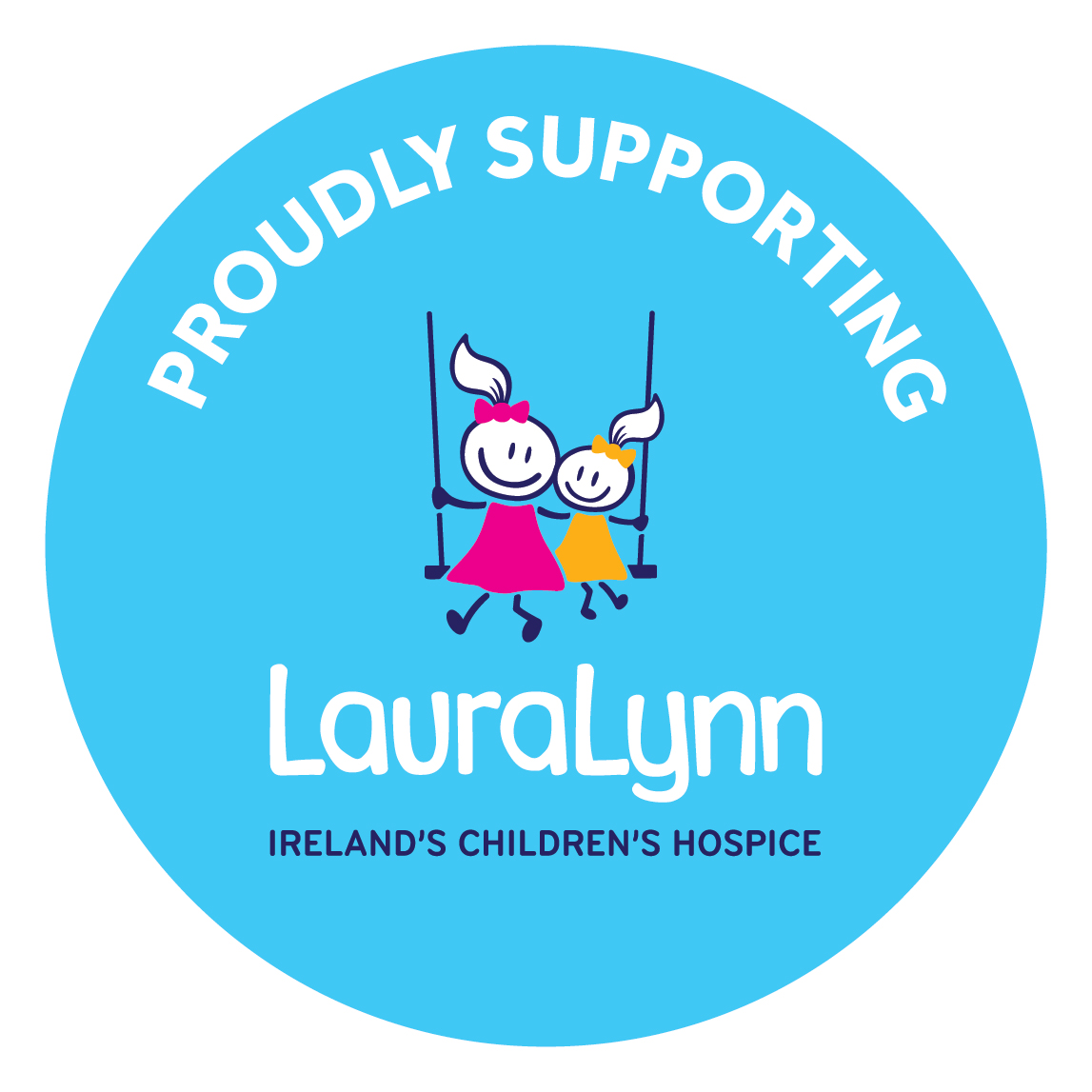 Crowleys DFK is delighted to announce LauraLynn, Ireland's Children's Hospice as its Charity Partner of the Year for 2020-2022.
LauraLynn, Ireland's Children's Hospice is the only children's hospice in the Republic of Ireland. They provide specialised hospice care to children with life limiting conditions and their families from all across Ireland. They care for the whole family, allowing patients to be children and parents to be parents rather than full time carers.
Speaking about the announcement, Colette Nagle, Head of Corporate Social Responsibility at Crowleys DFK said,
"LauraLynn was chosen as the firm's Charity Year Partner through an employee nomination process. This amazing charity is obviously close to the hearts of many of our team members and we are delighted to be able to support the great work that they do."
In partnership with LauraLynn, a programme of support will be designed to meet the charity's requirements. Details of the programme will be announced over the coming weeks.
Colette continued,
"As well as organising and taking part in fundraising events, we hope to get involved by giving our time and expertise where needed. Members of our CSR Team will be visiting the hospice in the coming weeks to witness first-hand the fantastic care and support provided by LauraLynn."
LauraLynn offers a range of care and services including:
Short Breaks (for the child and family in the hospice to give the family a break);
Home Support (nursing care and therapeutic activities in the home);
Family Supports (activities & therapies to help the while family cope day-to-day, including Play therapy and Family Camps);
End-of-Life Care (offering families the choice to bring their child home or avail of the hospice during this time); and
Bereavement Support (ongoing support to help parents, brothers, sisters, grandparents and the wider family cope with their loss).
Claire Shiels, Corporate Fundraiser at LauraLynn commented;
"We are delighted to be partnering with Crowleys DFK and working with them and their staff over the coming year to raise much needed funds for the children and families in our care, and spread awareness about LauraLynn and its services as Ireland's only children's hospice."
https://www.crowleysdfk.ie/wp-content/uploads/LL_SupportersBadge.jpg
1147
1147
Alison Bourke
https://www.crowleysdfk.ie/wp-content/uploads/crowleysdf-chartered-accountants-1.png
Alison Bourke
2020-02-04 14:07:22
2022-05-24 10:01:01
Crowleys DFK Announces LauraLynn as Charity Partner for 2020-2022