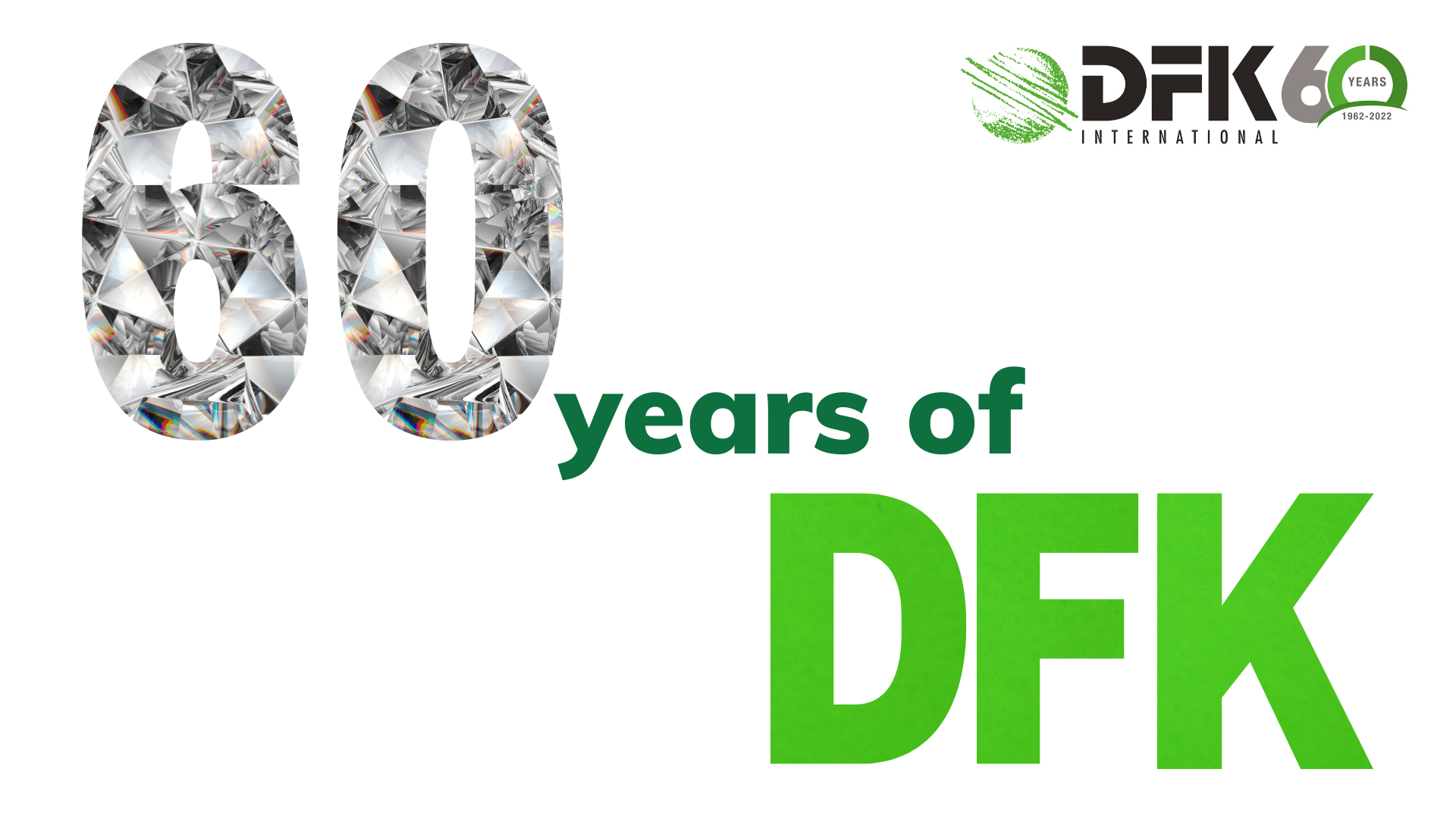 Crowleys DFK is celebrating global independent accountancy association DFK's 60th anniversary. We are proud to have been members for the past 29 years.
Reflecting on the 60th milestone, Martin Sharp, executive director of DFK International, said:
"In 1962 the founders of DFK International envisaged setting up an association of independent firms that could support their clients to do business internationally and provide an alternative to the big networks which were being set-up.

Although DFK has grown considerably and the international business landscape has changed, the principles and ethos on which DFK was established still remain.

Beyond this, DFK provides a forum to share knowledge and best practice between like-minded individuals who are keen to support their clients and help fellow member firms.

We have a strong family atmosphere which has grown over the years to give member firms the opportunity to build relationships with people from different countries and different cultures.

This year we celebrate this success and look forward to continuing to build these relationships in the years to come."
James O'Connor, Managing Partner at Crowleys DFK commented:
"There is no doubt that joining DFK in 1993 has been a significant catalyst in the success and growth of our firm. Since then, we have grown to become a 10 Partner and 115 staff practice and one of the leading independent practices in Ireland.

There is great comfort in being able to connect our clients with trusted friends all around the world when they need help and advice abroad."
The association provides us with a platform to share knowledge, ideas and best practice as well as information about the latest technology to ensure we remain at the forefront of the sector.
It is also a pioneer in training and development, creating programmes to specifically develop young professionals in the industry as they progress in their careers.
DFK International has 229 member firms which have a combined total of 441 offices across 93 countries.
The association strives for equality, diversity and inclusion, promoting a culture that celebrates difference, challenges prejudice and ensures fairness.
We are proud to have been part of such a magnificent organisation for such a long time and look forward to continuing to be part of the DFK family.
Happy 60th Birthday DFK!
To learn more about DFK International visit www.dfk.com.
https://www.crowleysdfk.ie/wp-content/uploads/DFKs-60th-Anniversary.png
512
1024
Alison Bourke
https://www.crowleysdfk.ie/wp-content/uploads/crowleysdf-chartered-accountants-1.png
Alison Bourke
2022-01-20 11:40:46
2023-06-29 09:54:18
Crowleys DFK Celebrates DFK's 60th Anniversary