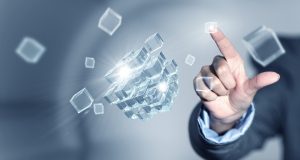 The Knowledge Development Box (Certification of Inventions) Act has been enacted by the Oireachtas. This legislation will allow small and medium sized companies engaged in research and development activities to avail of the Knowledge Development Box.
The Finance Act 2015, introduced the Knowledge Development Box and this included a provision for small and medium sized companies to avail of the Knowledge Development Box with respect to unpatented inventions and avail of the effective rate of 6.25% in respect of qualifying profits. A small and medium sized company is defined as:
A company with income from intellectual property (IP) not exceeding €7.5 million;
A company with fewer than 250 employees;
Turnover not in excess of €50m.
These limits also apply where the company in question is a member of a group.
This legislation will enable the Controller of Patents, Designs and Trade Marks (the "Controller of Patents") to certify that an invention is novel, non-obvious and useful. The invention (IP) is not required to be protected by patent.
An application for the certification referred to as the "KDB Certification" must be accompanied by an opinion and supporting evidence from a patent agent confirming in their view the invention is novel, non-obvious and useful. A KDB certificate may only be issued in respect of one invention or group of inventions if the inventions are linked to form a single inventive concept.
The Act sets out four items in particular that would not be regarded as meeting these criteria:
A discovery, scientific theory or mathematical method;
An aesthetic creation;
A scheme, rule or method for performing a mental act, playing a computer game or doing business, or a program for a computer;
The presentation of information.
As the IP is not protected by patent, the Controller of Patents is required to keep all applications, KDB certificates and refusals to issue KDB certificates confidential. Therefore, companies can be assured that details of their invention disclosed in a KDB certificate application should be kept confidential.
The Act also makes some amendments to the Patents Act 1992, to allow for the controller of patents to grant patents following a substantial examination for novelty. Thus, ensuring that Irish patents will fall within paragraph (a) of the definition of "Qualifying Patent" in section 769G of the Taxes Consolidation Act 1997.
For further information on the above article or any other issue surrounding the Knowledge Development Box, please contact us.
https://www.crowleysdfk.ie/wp-content/uploads/bigstock-Businesswoman-touching-with-fi-112515425-1.jpg
2293
4300
kimmc
https://www.crowleysdfk.ie/wp-content/uploads/crowleysdf-chartered-accountants-1.png
kimmc
2017-05-09 13:43:15
2023-03-02 12:09:28
Knowledge Development Box Update