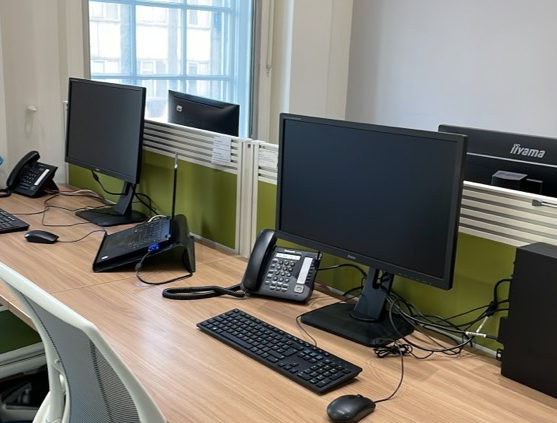 Crowleys DFK has launched its new people policy regarding flexibility and hybrid working, effective from 7 March 2022.
The policy, which was announced internally on 7 October 2021, has been put in place to ensure that the Firm reaches its goal of building a flexible, purposeful way of working so that our employees can achieve a greater long-term work/life balance.
The hybrid working policy combines elements of home working and office-based working. To enable our employees to work from home effectively, Crowleys DFK facilitated individual risk assessments of employees' home workspace with our 3rd party provider Capella and provided equipment as needs were identified through the risk assessments.
Criona Turley, CEO & Co-Founder of Capella commented:
"We were delighted to partner with Crowleys DFK in 2020 to carry out ergonomic training and risk assessments for their team while they worked from home. Crowleys DFK continue to use our assessments to proactively ensure that their colleagues working from home are provided with the same level of equipment and technology as if they are in the office, allowing them to work as safely and productively as if they were on site. By investing in Hybrid supports like ours, Crowleys DFK are doing everything they can to ensure a seamless flexible working experience for their staff."
The policy seeks to empower employees to take responsibility for their own productivity and to facilitate a safe home working environment to do so. Recognising that not everyone's needs for health, safety and productivity are the same employees can choose to continue to work in the office.
The Hybrid Working Policy follows and operates in tandem with Crowleys DFK's Flexible Working Policy, and the Right to Disconnect Policy. In line with the Firm's commitment to the overall wellbeing of our employees and supporting them in balancing their professional and personal priorities in a way that works for everyone, these policies were created to ensure that working patterns do not negatively impact client services, and team working while recognising that every employee is entitled to enjoy their free time without being disturbed.
Paula McCann from the Firm's HR Department said:
"We are committed to putting people at the centre of our firm, our clients and our employees alike. With that in mind, our new policy, like the preceding flexible working and right to disconnect policies, have been developed to ensure the best working environment. The policy was carefully developed with the needs of the Firm, its employees and its clients in mind and we are confident that it will guide us in achieving the most desirable outcomes for all."
https://www.crowleysdfk.ie/wp-content/uploads/MicrosoftTeams-image.png
465
557
Alison Bourke
https://www.crowleysdfk.ie/wp-content/uploads/crowleysdf-chartered-accountants-1.png
Alison Bourke
2022-03-07 11:20:17
2022-04-28 09:14:46
Crowleys DFK Launch Hybrid Working Policy