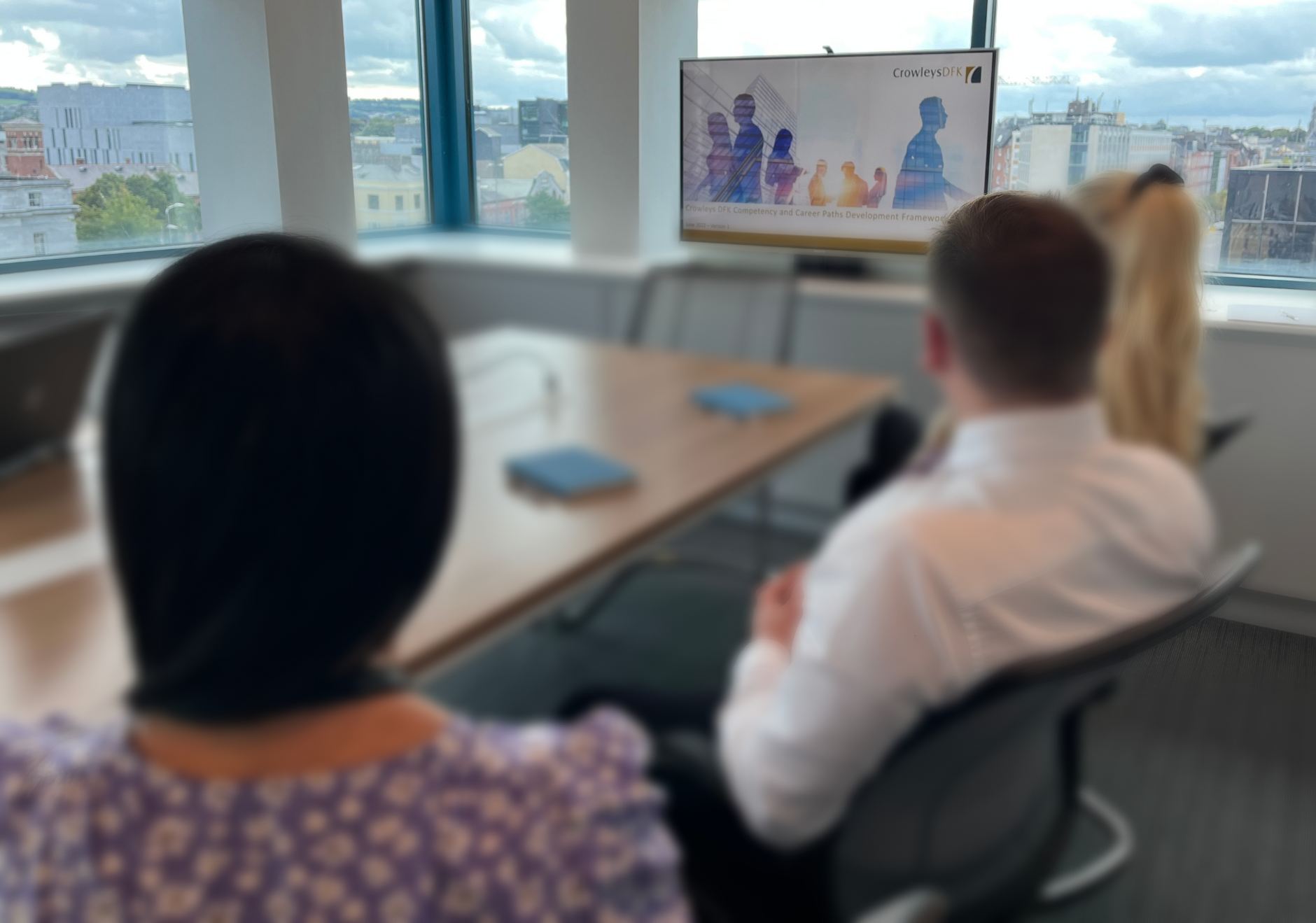 At Crowleys DFK, investing in our employees is an investment in our future. Our policy is to nurture talent from within, by providing employees with the time and resources they need to pursue their professional development. As employees realise their ambitions, their growth becomes part of the firm's growth.
To this end, Crowleys DFK has modernised its Competency Framework through the creation of a new Competency and Career Paths Development Framework. This will provide a diverse range of career progression opportunities for our employees, providing a clear guide for choosing a potential career path or for measuring progress down their current path. The aim is to offer multiple growth and career opportunities that align with employees' strengths and interests, empowering them to move to higher level or specialist positions, or to discover entirely new roles for themselves.
To support this new framework, Crowleys DFK also has established a Learning & Development (L&D) Programme to ensure our employees always have the opportunity to learn. Over time, our learning culture gives employees the knowledge, skills and experience needed to become new leaders in the firm. This is a fundamental part of our overall Performance Development Programme and maintains an environment in which progress is a constant. Having found their pathway to the future in our Competency Framework, our L&D Programme will assist employees on their journey there.
Describing the career progression environment at Crowleys DFK, Managing Partner James O'Connor has said:
"I am very proud to see our new Competency Framework & L&D Programme come into effect. Our commitment to creating a learning and career progression culture is so important to us as a firm, that it is one of our core values. We know that the firm is successful only when our people are successful. With these developments, we can ensure that everyone is getting the opportunities they deserve."
If you are interested in a career with us, please check out our careers for experienced professionals or our graduate programme.
https://www.crowleysdfk.ie/wp-content/uploads/LD-Website-Photo-Copy.png
1319
1880
Alison Bourke
https://www.crowleysdfk.ie/wp-content/uploads/crowleysdf-chartered-accountants-1.png
Alison Bourke
2022-09-21 08:31:15
2022-09-22 13:13:11
Investing in Our Future Leaders